Copyright © All rights reserved. Pan Himalayan Grassroots Development Foundation. Environmental degradation has led to a significant decline in the quality of life for mountain communities. The Pan Himalayan Grassroots Development Foundation (Grassroots), a non-profit voluntary organization, works in the central and western Himalayan states of Uttarakhand and Himachal Pradesh to promote sustainable, self-reliant development at the village level. The emphasis is on self-help participation working across the integrated issues of water & sanitation, renewable energy, community forestry, sustainable agriculture and enterprise development.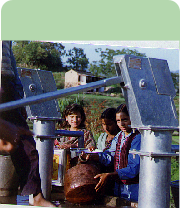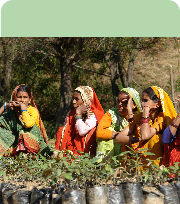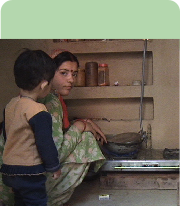 Chronic water shortages in most river basins in the Himalaya has prompted us to introduce an appropriate technology application in the form of an Infiltration Well. This enables the drawing of enhanced quantities of clean and safe drinking water. We also encourage communities to install toilets for improved sanitation.
We have been able to demonstrate the viability of an alternate renewable energy option through installation of household level biogas units, which provides clean smokeless cooking gas and thereby impacts on the family health, besides reducing the biotic pressure on forest resources.
The ratio of forest to agricultural land is insufficient to sustain fragile mountain eco-systems. We're working with villages to help restore their community forests through a network of village nurseries raising and planting native species of shrubs and trees.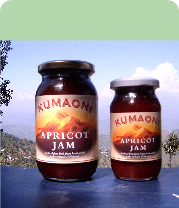 Food security for small farmers is at record lows. We are supporting farming families to develop their own micro-enterprises. Increasing the market value of their products through processing and marketing, while ensuring they retain full ownership across the supply chain.

Drinking Water & Sanitation