Copyright © All rights reserved. Pan Himalayan Grassroots Development Foundation.









We strive to network closely with voluntary organizations, government departments and corporates with the idea of encouraging participation in multi stakeholder platforms and thereby accelerate change and development at the grassroots. Building capacities of community organizations, self-help groups, voluntary organizations and other change makers is a very important part of our agenda. Grassroots believes that Everyone is a Change Maker!!
Through our 'Partners-in-Change' initiative we are working with a range of organisations, across the region, building a coalition to:
share best practice & key learnings through study tours, training and workshops with the aim of effective technology-transfer with the aim of spreading the benefits of appropriate technologies through demonstration as well as training of barefoot engineers

define holistic mountain development and the role of the voluntary sector

initiate dialogues between specialists and concerned citizens on issues and potential solutions to the problems of climate change and natural resources management in the Himalaya.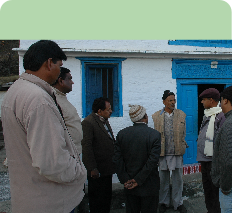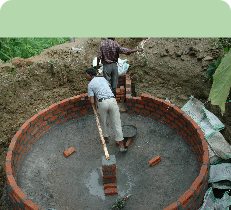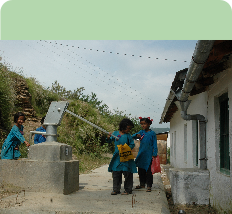 We are working as a resource organisation in partnership with Jal Sangsthan, Government of Uttarakhand to spread the benefits of Infiltration Wells as an appropriate technology for Community Managed Drinking Water Systems to several hundred problem-villages. We have been recognised as the turnkey agency for spread of bio gas units as a renewable energy option in both Uttarakhand and Himachal Pradesh which reduces the dependence on fossil fuels.
We are working in partnership with Senior Secondary Schools and Inter Colleges to demonstrate the feasibility of harvesting roof runoff rainwater and utilising the stored rainwater for improving environmental sanitation within the school campus. This benefits thousands of adolescent school students and teachers, especially girls and women. We hope this would encourage similar initiatives in the neighbourhood.
.
t
We are working with Partner-NGOs to transfer the spread of appropriate technologies through our Barefoot Engineers Guild. This partnership has resulted in delivering hundreds of bio-gas units, sanitation units, rainwater harvesting and community drinking water systems across the Himalaya. The next step is to enable our partners to plan and implement efforts over wider areas to accelerate MDGs.